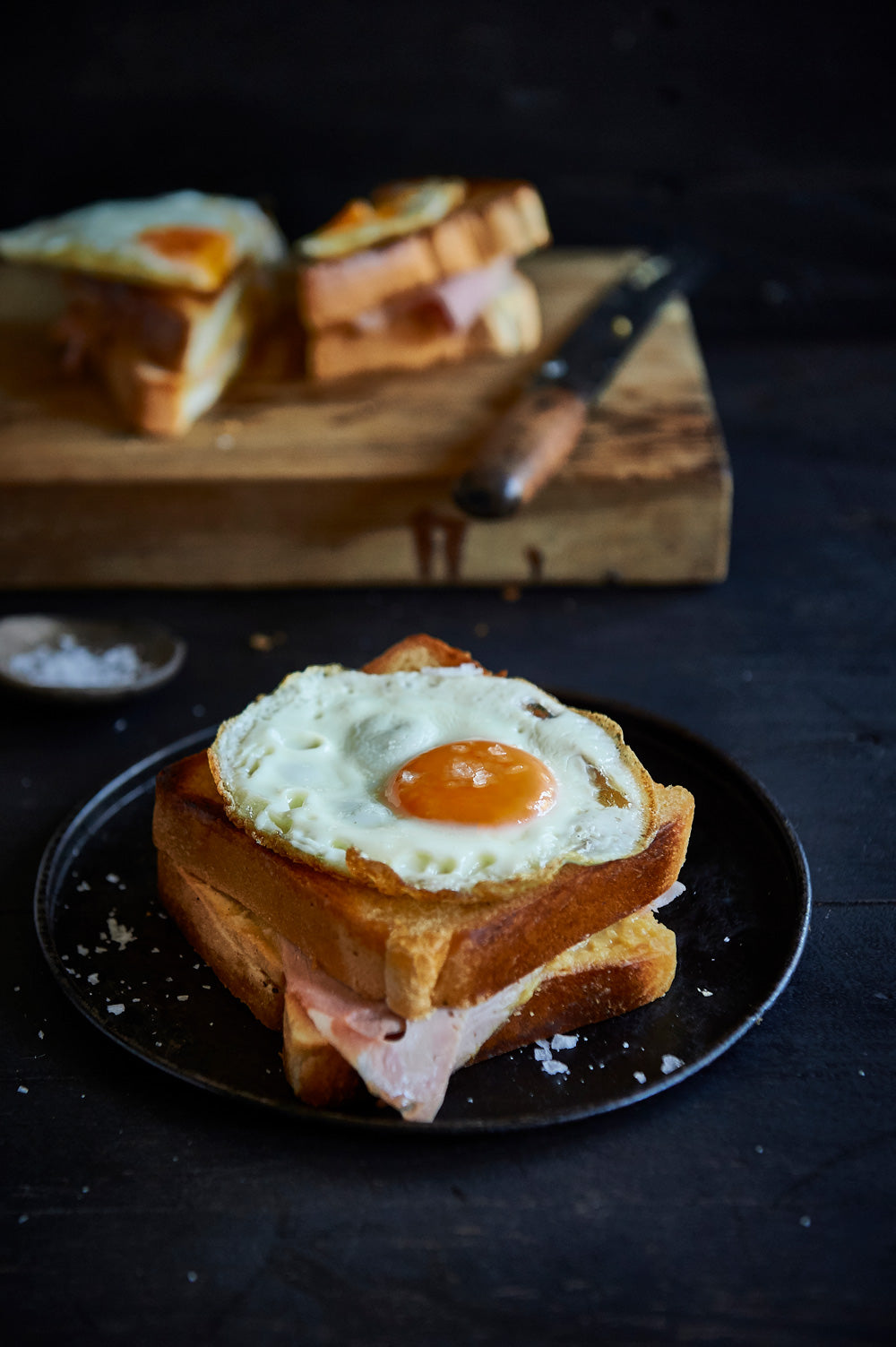 PREP TIME: 10 Minutes
COOK TIME: 10 Minutes
SERVES:6
Products Used
Ingredients
8 oz grated Swiss cheese, at room temperature
1 large egg yolk
1 tbs Worcestershire sauce
1 tbs smooth Dijon mustard
Pinch of cayenne pepper
Pinch of salt
7 oz) thinly sliced ham
¼ cup cream, if needed to thin the cheese mixture
12 slices home-made style wholegrain bread
Olive oil
6 eggs
Methodology
Place the cheese, egg yolk, Worcestershire sauce, cream, mustard and cayenne pepper in a food processor fitted with a metal blade and process until smooth. Taste and adjust seasoning with salt if needed, remembering the ham will contribute to the saltiness.
If the mixture is too thick to spread, thin out with a little more cream. Spread the cheese mixture over one side of each bread slice. Arrange ham over the cheese on half of the slices of bread and invert the remaining bread over the ham. Press the sandwich firmly together.
Pre heat Crux griddle plate to Medium-high
Brush a little oil onto each sandwich and place onto griddle, cooking until golden and crisp on both sides. Repeat with remaining sandwiches.
To serve, top each sandwich with a lightly fried egg, sunny side up.
Note: Leftover filling will keep in the refrigerator for 3 days.